Workshops: A variety of presentations and workshops that promote many of the concepts and tools offered in counseling and coaching practice to deal with the many different transitions in life. Are you more interested in learning and growing in a group format? Perhaps the workshop setting would complement your learning and growth. If interested presentations and workshops topics are offered to community groups as well. For more information on these topics contact David through the contact section on this site
or call him at 616-666-9921. Here are some of the topics I present.
April 2017 Class
The Power of Being: Unlocking the Blocks to Our Potential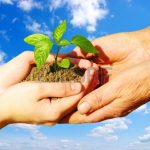 What causes you to feel stuck, trapped or overwhelmed?  Do you feel uncertainty and fear?  Do you notice your energy being drained by it all?  This class offers information, exercises and tools to answer these questions and more. Learn the principles that govern all that is, and ways to live these principles. Also effective ways to shift your thinking and energy, that unlocks your potential and to live your true self. 
Topics include: 
Divine/Universal Principles to Live By
Levels Consciousness and the Energy Within Them
Four Main Energy Blocks to Our Potential
Consciously Aligning Yourself to Values and Intention
The Power & Energy of Your Thoughts & Words
Importance of Desire, Belief & Acceptance in Reaching Potential
Meditations to manifest Your Desire

Instructor: David Schroeder, LMSW, CPC
Place: Unity Center for Spiritual Growth  6025 Ada Dr SE  Ada, MI
Day/Time: 3 Sundays April 2, 9  & 23, 2017  1:00 – 3:30 pm
Fee: $55.00  paid on or before 1st night of class                                                
Pre-Registration through David Schroeder 616-666-9921 email humor311@sbcglobl.net  

Just Be Love: Messages on the Spiritual & Human Journey
Presented by David Schroeder  

 

This interactive workshop will offer greater understanding of our soul's journey with love. Ways we forget we are love and ways to live more from our heart center, remembering we are love.

Join David as he offers inspiring messages and interactive experiences, designed to touch your soul, open your heart and expand your mind.

David's book was inspired by a mystical experience he had with Jesus. The writings are a series of vignettes on the human struggles and joys of love, as well as what love means and where it can be found from the Divine perspective.  

"Just Be Love means choosing to look at our life experiences from the soul's perspective, to allow for an opening to punch through our clouds of darkness and illusion, so the light and love of our divine essence can illuminate our experience and its intended life lesson for our soul's growth."

Sunday June 11, 2017   1:00 – 3:30 pm                                      
Place: 3355 Eagle Park Drive Grand Rapids, MI                 
Preregistration required: Contact David @ 616-666-9921  or email: humor311@sbcglobal.net 
Fee: $25.00

Just Be Love book available for purchase at event $15.00  Book signing during break and after workshop.

"We are here to embrace the human journey and to discover within it, the deeper knowing of our soul. In this knowing, we come to a deeper and richer experience with God and our true self." 

Other future workshops:                                                                                            

Enhancing our Spiritual and Self-Esteem  


Conscious Relationships: Expanding in Awareness and Love of Self and Others      

Just Be Love: The Journey of the soul. Based on book Just Be Love: Messages on the Spiritual and Human Journey. 
1-2 hour presentations:
Understanding True Wealth
Humor and Health with Dr. Feelgood