Category: love as freedom
Greetings: For those interested in a deeper exploration of love from both the spiritual and human perspective. Check out my book: Just Be Love: Messages on the Spiritual and Human Journey.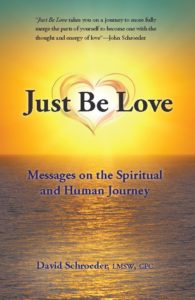 Inspired by messages from a master teacher. This book is a series of vignettes on ways we forget we are love, through our struggles and painful life experiences. More importantly, Just Be Love, offers encouraging spiritual messages and guidance to remember we are love, innocence and goodness.
Just Be Love, reflects on ways love is familiar to us, and provides inspiring ways to remember love. I take you to the hidden and mysterious places where love is often not realized. The book weaves my personal and professional experience, reflections and insights on love, and the teachings and wisdom of the spiritual masters and poets of many traditions.
Just Be Love, is a human and spiritual journey of looking within, as well as experiencing love through natural wonders, and the appreciation of life from the higher divine perspective.
One of my poems in the book:
"Love as Awareness
Love is not found in the thought of love
rather in the awareness of love.
It is through our humanity, that we remember our divinity.
It is through our holy breath that we commune and 
communicate with all that is. 
It is for us to remember with higher awareness that God is Love.
And all that makes up the universe is an expression of this Love. "
Book is available through the publisher  http://www.balboapress.com/Bookstore/BookstoreHome.aspx
and online book stores: www.amazon.com or www.barnesandnoble.com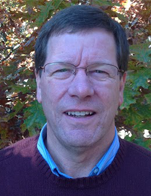 What some readers have said about David and his book  Just Be Love:  More reviews on Amazon.com
Densely packed with great promise and a refrain of love! I found I could open it almost anywhere and dig into its core themes and the power of love. Glad I was directed to this thoughtful volume.  I like fiction
What a gift this book is!  A gift to the hearts of all of us who open its pages. Page by page, chapter by chapter, the author leads us on a journey of a lifetime, to Just Be Love. Those of us who are open to the beauty and grace of this world — and who have the courage also to accept the challenge to find the beauty within ourselves — will find it here.  This work is well written and the message is do-able and life changing, and so I recommend it to you. An accompanying workbook is also available to support the process of inner change laid out so clearly here.  Dorothy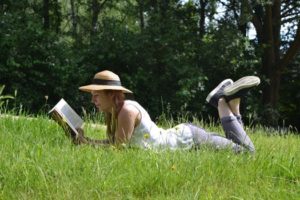 You are a Spiritual Being.  David has written about life-altering experiences and lessons from his heart with the perspective of both a human being and a spiritual seeker. This work will challenge conventional thinking and guide you to explore the deeper meaning of life. All of our life experiences are opportunities to practice acceptance, patience, compassion and forgiveness. Trusting the process, understanding who and what you really are – an expression of the Divine – are beautifully spoken through David's new book. Trust your instinct if you are being called to read this book. You will come back to it again and again as your spiritual understanding of life unfolds.  Jeanne
A go to book for anyone seeking to better understand all the many facets of love.  This is a beautiful book, one to sink into, meditate upon and cherish. Useful and practical information. Well written with a poetic flow. Many facets of love are discussed with a fresh and inspiring understanding. The message of hope and reminders of our Oneness are comforting in these challenging times.  Jane
Read this book.  David walks us along the path of our soul's perspective, encouraging us to accept our life as it is and maybe more importantly, what it might not be. He invites us to allow ourselves an opening to Divine Love and forgiveness for our own inner peace and healing. This will then extend to the world of our daily experience. Reading this book once is not enough. Each chapter is a gift that can be savored and, like David's raindrops in Chapter 34, fall gently on your mind and heart.  Jan
 A Book for All.  I love this book. There is so much good information in it to help with living daily life. This book reminds us that we are on a spiritual journey that we are here to learn what we can and make the most or our time on Earth. I've learned in order to grow as a human being I have to let go of some of the old beliefs, stories and habits that I have clung to – in order to love and appreciate who I am. Then to extend that love and appreciation to others as well. The insights and experiences. Thanks David for a great book, and a book I can pick up any time, and turn to any chapter and feel more focused and grounded throughout the day. You are a gifted writer and have offered something that is so needed and appreciated in today's world.  Kate
In gratitude to you, for taking time to read this blog about Just Be Love. I would be delighted if you felt guided to order your copy soon. Much Love and winds of the Spirit your way, David
Do you desire to explore and evolve with greater love in your life. I'm a phone call or email away, to assist you. David Schroeder, LMSW, CPC from Grand Rapids, MI., is a licensed and spiritual social worker, certified life transition coach, and author. My practice, Transition Pathways helps people find healthy pathways to love, greater awareness and higher potential. Visit my website: transitionpathways.com
So another Valentine's Day is upon us. Like Christmas, many scramble to find the perfect gift for their beloved, to show their love and how much they care. Love is a beautiful thing.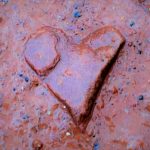 The expression of unconditional love and acceptance is a gift beyond measure. As I express in my book Just Be Love, I define divine love as the unconditional love and acceptance of the spirit of all that exist. In the spirit of us, the soul essence of us is expressing itself in human form. The divine loves and accepts this spirit/soul in whatever form or formless state it may express itself. The ultimate of love, I've come to appreciate is freedom. The divine's love is freedom, that's why as human's we have this gift called, free will. Whatever name you give the divine, call it God, Buddha Allah, Kristina, Jesus, Mohammad, etc. the name is not the point. The point and the message is clear, no matter the religion, culture, gender, belief or language of each of us. This power greater than ourselves freely loves to love. Divine love is always present and present in all ways.  
Whether you are in relationship with another person or not this Valentines's Day, it need not matter. However, societies and ourselves in it, can make it matter, to the point of much unhappiness, even despair. This is a great error, similar to the error of attachment to our self-created story, as if it were life itself. What does matter is the relationship you have with yourself, and with the universal source of love and goodness. This love is always present, even when we don't feel its presence and/or we deny its existence. This love is not defined by human struggle nor by our beliefs about life.  For the energy of divine love is existence. Without it, nothing else would exist, including you and I. 
So Just Be Love this Valentine's Day. Give yourself permission and the opportunity to freely love to love. I ask: Can you be your own valentine today and to all you meet this day and everyday? For love is all we are, and what we truly seek to return to.